Welcome to Courtfield Health Care
Courtfield Healthcare Limited is a friendly, professional business specialising in the supply of all temporary nursing, care and domestic staff to the healthcare industry. Courtfield Healthcare prides itself on delivering a high quality personalised service from our office in Bristol covering the whole of South West of England and Wales.
All nursing, care and domestic staff are carefully selected and personally interviewed, allowing us to provide you with high quality and professional staff to meet all your requirements.  Courtfield Healthcare Ltd is committed to recruiting and retaining the highest calibre of employees and provides ongoing training and development across the board. This means customers will only receive the finest, fully trained and qualified team of registered nurses, care assistants and domestic staff to deliver a good service.
Private hospitals
Medical centres
Physically disabled units
Children's care homes
Residential homes
Holiday/respite carers
Nursing homes
Specialist units
Drug and alcohol units
We provide all grades of nursing staff, for long or short term
— Courtfield HealthCare Ltd.
Our Aims & Objectives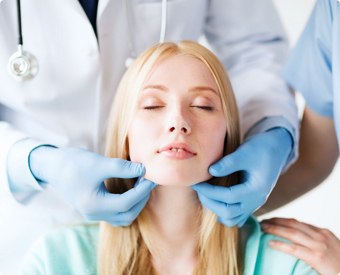 We aim to promote & develop a healthcare Agency service supporting our customers, being mindful of costs. By meeting these objectives all customers will receive a high quality & cost effective service.
To provide our customers with a choice.
To ensure a professional friendly service.
To maintain effective & efficient processes
To be responsive & flexible in our approach.
To maintain a high quality service with a clear customer service focus.
To ensure candidates have detailed job & customer information.
To recruit staff following clear policies & procedures.
To ensure that all agency workers are able to carry out the duties relevant to the position they are placed in.
To carry out business reviews of policies & procedures regularly so as to ensure that our business is meeting the needs of our clients & agency workers.
Carrying out performance reviews & staff appraisals.
To assist in monitoring the service & to offer training & development where a shortfall is identified.
The development of good working relationships with customers, agency workers and other professional services to ensure that we are delivering a good service, which is an extension of our customer's, own workforce. Agency Workers and Staff will be supported in their work, meeting their individual training and development needs.
About The Directors
Directors

The Directors are both qualified nurses by profession and have more than 25 years combined of nursing experience and care. Both have a clear understanding of the health and social care provision, including operational requirements, business development and CQC compliance issues. The managing director also has over 7 years managerial experience of which the recent 4 years were as a CQC registered manager for both private and charity care sector groups.
Our Partnership Approach
To Build strong relationships and partnerships with clients who can be confident that we are meeting and exceeding current recruitment legislation and procedures
A strong commitment to consultation and information sharing
Ongoing regular review of our service
To operate our service in a professional and honest manner
To provide a high quality cost effective service, this takes into account the needs of our clients within their service and agency workers
To ensure that we work professionally and within professional bodies' guidelines and recommendations